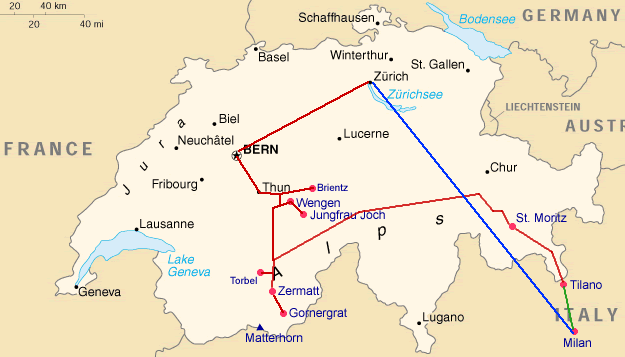 Pooh's Travel Sketch of Switzerland 2000
Well, I'm very happy to report here my travel in Switzerland on this summer. I'll show my photos and some reviews on my travel.
I would like to share these nice scenes with you all. I hope you are enjoying the pages. Any advice or comments on this pages, feel free to write on BBS. OK, here we go!