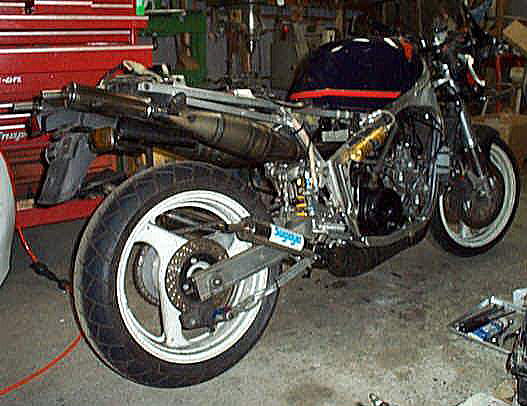 This is my first Gamma.
I found this gamma at the scrap yard. The owner of the scrap yard said ' Yes, engine is almost OK" . I bought it and studied that almost is never means O.K. "Two of four cylinders were dead, and piston clearance were larger than atlantic ocean, carburator was filled with rotten fuel and oil.

When I bought this, it was stock. I gave it modern USD forks, Olins shock, SUGAYA's pipes and of course a lot of LOVE!
I can not abandon you!